Christine Dickerson, M.A., M.S., MPC
Mental Performance Consultant
Christine has an extensive coaching background at all levels, from 12u travel softball to college. In June 2019, Christine moved from Illinois to Southern California to pursue a college-level sports ministry career and was an assistant softball coach at Biola University from 2019-2022. During her time coaching at Biola, the Eagles were the 2021 NCAA DII West Region Champions and went on to become the 2021 NCAA DII National Runner-Up. That year, the coaching staff became the 2021 NCAA DII West Region Coaching Staff of the Year. In addition to softball, Christine has coached middle school cross country and high school girls' tennis. She has worked with collegiate student-athletes in cross country/track & field, volleyball, and women's soccer on their mental performance and overall well-being. Christine is very passionate about viewing the athlete as an individual whose overall health impacts their performance and well-being on and off the field.

Christine is pursuing a PsyD in Clinical Psychology at Biola University while completing hours toward a Certification of Mental Performance Consultant. Christine earned a bachelor's in kinesiology from Eastern Illinois University in K-12 Physical Education and a Master of Science in Education. While teaching middle school PE and coaching various sports, Christine returned to school to earn a Master of Science in Sports Psychology from Illinois State University. In addition, Christine just earned a Master of Arts in Clinical Psychology from Biola University. Christine enjoys CrossFit, including competing in local competitions, hiking, paddle boarding, and pickleball!
---
Andrew Kroeker LMFT , MPC | Lic # 133970

Mental Performance Consultant, LMFT
Andy is a Mental Performance Consultant and Licensed Marriage and Family Therapist. He played college baseball at Biola University in La Mirada, CA and graduated with a Bachelor of Science degree in Physical Education. In the 2005 amateur baseball draft, Andy was selected to play in the Houston Astros Organization. After playing professional baseball, Andy pursued and earned his Masters Degree in Clinical Psychology from Vanguard University and began his career in the field of mental health working in addiction treatment and recovery where he has solidified his passion for helping others create rich and meaningful lives for themselves.
In his work with athletes, he enjoys helping clients grow through a variety of performance angles, including honing focus and concentration, managing anxiety and mood concerns, perfectionism, responding effectively to setbacks, improving self-confidence, and recovery from injury. He helps his clients develop the mental skills necessary to consistently compete at a high level, gain more fulfillment in their sport, as well as their life overall. Andy likes a proactive approach to his work with athletes and uses a variety of therapeutic modalities, including Acceptance and Commitment Therapy. He teaches clients to stay in the present moment, work more effectively with thoughts and feelings without judgement, identify values, and create meaningful goals. In addition to his consulting work at OC Sport Psychology, Andy enjoys coaching youth baseball, and over the past 6 years has helped many players in the OC area advance their game.
---
Kaila Predney M.A., APCC | APCC # 13233
Mental Performance Consultant, Reg. Associate Prof. Clinical Counselor
Kaila is pursuing her license as a Professional Clinical Counselor while completing hours toward her Certification as a Mental Performance Consultant. In addition, she is a certified personal trainer and works with athletes as a strength and conditioning coach. Kaila has coached with former USA Olympians and developed players currently playing for our USA national and Junior national teams. In addition, she has coached volleyball for 8 years at Tstreet Volleyball Club and Crean Lutheran High School in Irvine.
Kaila is a Huntington Beach native who competed at an elite level in soccer and volleyball. A four-year dual-sport varsity athlete in high school, and achieved the Female Athlete of the Year award in her senior year. Kaila earned her Master's degree in Clinical Counseling from Concordia University in Irvine, Ca., where she competed as a scholarship athlete in beach volleyball as an undergraduate—moving on from Concordia to professional volleyball for several seasons before retiring as a player.
Her roles and experiences in athletics have helped develop a new depth of empathy for those who struggle with performance pressures, perfectionism, fear of failure, self-confidence, anxiety, depression, and injury. Her goal as a counselor and consultant is to help athletes reach their highest potential and provide psychoeducation through the hardships of their sport. Through an integrative and cognitive behavioral approach to consultations and therapy, she strives to bring athletes to a consistent place of joy in their sport while building resilience and confidence.
---
JerRon 'Jay' Tatum M.S., LMFT | Lic# 133341
Mental Performance Consultant, LMFT
Jay Tatum, M.S. is a Mental Performance Consultant and Licensed Marriage and Family Therapist (LMFT). Through his work at OC Sport Psychology, Jay consults using evidence-based practices to help deal with performance anxiety, deliver mental skills training, and rehabilitate emotionally after injury at the individual and team levels. He works with athletes in various sports (baseball, basketball, tennis, lacrosse, football, and soccer) and brings knowledge to all ages and skill sets. Jay's passion is to train athletes to reach consistent high-level performance while finding more fulfillment in their sport.
Jay played college football at Utah State and graduated with a Bachelor of Science degree in multidisciplinary studies with an emphasis in Sport Psychology. After a successful college career, Jay played Arena football for the San Angelos' Stampede and the Billings Outlaw's Organizations. After his professional football career, he began coaching at University high school in Irvine. He served as the Offensive Coordinator for three years before becoming Assistant Head Coach and Defensive Coordinator. His football coaching career advanced to the next level when he was named the Wide Receiver coach at Golden West College. His success at Golden West CC led to his role at The Factory as a wide receiver specialist coach for NFL combine pre-draftees.
He provides presentations for Mental Health + Sport Psychology events. He discusses topics centered on understanding and maximizing the mental game within sport performance and how to turn obstacles into your edge as well as various other topics that are customized to fit the needs of the sport/team.
---
Marc Dutch, Ph.D. | PSB 94026322
Mental Performance Consultant, Post-Doctoral Fellow , Reg. Psychological Associate
Dr. Marc Dutch is a psychology post-doctoral fellow and mental performance consultant. He enjoys working with individuals, parents, coaches, staff, and teams to improve performance and enjoyment, manage challenges and setbacks, as well as deal with injury and sport transitions. He also conducts speaking engagements and psychoeducational workshops for businesses and schools, as well as coaches and teams.
A Southern California native with a long history of working in business domestically and internationally, Dr. Dutch more recently earned a Ph.D. in psychology at the University of North Dakota and completed his American Psychological Association (APA) clinical internship in behavioral health psychology. Previously, he earned a master's degree, with honors, in counseling at California State University Long Beach, where he also took a series of courses in sport psychology. Growing up, he played several sports and at a young age, was a competitive soccer player. He began to surf competitively his senior year at San Clemente High School and continued at the University of California Santa Barbara, where he was a starting member of the surf team, winning three successive national collegiate titles. After sustaining a season-ending injury in his third year at UCSB, he completed his bachelor's degree at the University of California Irvine.
Dr. Dutch is a member of several psychology and sport psychology organizations. He has a passion for working with athletes and people to reach their full potential. Currently, he is working toward completing his hours to become a licensed psychologist and certified sport psychology consultant (CMPC).
---
John J Carroll, Psy.D | Lic # 29750
Clinical and Sport Psychologist, Cert. Personal Trainer
Dr. John J. Carroll is a Licensed Clinical Psychologist and Certified Personal Trainer. Dr. Carroll has worked with athletes of all ages as a trainer, coach, and psychologist. He began his career playing football and baseball at Phillips Academy, Andover, and then Amherst, moving into coaching thereafter. He coached high school football and college baseball before moving on to the Dragon Athletic Conditioning program for 4 summers in Eastern Massachusetts as athletes prepared for high school, college, and pro careers. Dr. Carroll became a certified personal trainer in 2004 and created his holistic programs, classes, and workshops for clients in Los Angeles, CA. In 2012 he began his doctoral program, where he gained clinical experience for his pre-and post-doctoral work in drug and alcohol addiction and treatment in Los Angeles.
His first sport psychology book 'How to Play the Best Game of Your Life' was released in the fall of 2022. In 2018, Dr. Carroll was part of the first online program to serve Veterans in coordination with the Veterans Administration, working with combat and disabled veterans who were struggling with mental health. Dr. Carroll performs workshops with teams, gives lectures and works one on one with athletes. He is still active as a certified personal trainer, enjoys running marathons, helping athletes build up their skill sets, and is an avid musician.
---
Aaron Thomas, M.A.
Mental Performance Consultant
As a former collegiate athlete, Aaron understands the advantage that proper mental skills can provide during game-time performance. During his time playing football and rugby, Aaron dedicated a significant amount of time to honing his mindset to maximize his success as an athlete. He has since incorporated these skills along with Evidence-Based treatments into his role as a Therapist and Mental Performance Consultant at OC Sport Psychology.
Aaron began his career working on his undergrad in general psychology before earning his Master's Degree in Clinical Psychology from Azusa Pacific University. Currently, he is a doctoral candidate and is working towards his certification as a mental performance consultant (CMPC). Aaron specializes in solution-focused therapy, where he teaches the principles of solution construction for goal-oriented outcomes. While working with collegiate and youth athletes, Aaron utilizes these methods coupled with OC Sport Psychology's "mental game and baseball's 6th tool" training approach to ensure his clients will consistently operate optimally, whether at the plate or on the mound.
His expertise and therapeutic approach are particularly useful for athletes who encounter performance anxiety and slumps, drawbacks with coaching, or inconsistencies with confidence. During his free time, Aaron enjoys working with charity organizations. Most notably he recently cycled across the US to raise funds to bring clean water to disadvantaged countries.
Aaron also provides seminars for OC Sport Psychology, partnering with a variety of Sports and clubs within our local community. Presentations commonly focus on Mental Health + Sport Psychology and are customized to fit the needs of the particular sport/team.
---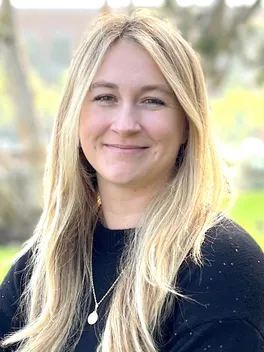 Elise Nelson, M.A. , CMPC

Certified Mental Performance Consultant
As a multi-sport athlete, Elise competed in soccer, basketball, softball, and alpine ski racing. She played with the Olympic Development Program (ODP) and won two state championships in soccer and one in basketball during her high school career. She is an experienced youth coach in ski racing and soccer and has coached on the individual level as well as in group settings. As a therapist, she combines her personal experience from playing high-performance sports, coaching, and various strategies she's developed as a certified mental performance consultant to deliver unique insight rooted in assisting athletes to reach their performance goals.

Elise earned a bachelor's degree in kinesiology at the University of Kentucky with an emphasis in exercise physiology. She is currently attending Azusa Pacific University while completing her doctoral degree in psychology and earned her certification as a Mental Performance Consultant (CMPC). In particular, Elise is interested in psychophysiology and the use of biofeedback to enhance performance. She uses Cognitive Behavior Therapy (CBT) in her consultations and has a particular interest in working with ADHD throughout the lifespan.
Elise also conducts seminars for OC Sport Psychology, partnering with a variety of Sports and clubs within our local community. She provides presentations for Mental Health + Sport Psychology events. She discusses topics that are centered on understanding and maximizing the mental game within sport performance and how to turn obstacles into your edge.
Mental Performance Consultant , Certified Mindfulness Practioner, Reg. Psychological Associate
Kojo Arhin, M.A. is a registered Psychological Associate. He provides consultations with individual athletes and teams. Kojo earned a master's degree in sport and exercise psychology and is a doctoral candidate in clinical psychology with an emphasis in sport and performance psychology. Upon completion of his doctoral degree, Kojo intends to become licensed as a psychologist. He is also a certified mindfulness practitioner.
He played professionally as a wide receiver in arena football for the Billings Outlaws and as a former scholarship athlete in football at Northern Arizona University and as a certified strength and conditioning coach Kojo's professional work and athlete experience are broad and unique. His work in mental skills training includes high school football, draft preparation training for NFL-bound college football players, NFL veteran player off-season preparation, professional tennis, amateur tennis, soccer, track and field, basketball, and baseball.
Kojo has worked with hundreds of athletes around the country over his 13-year career as a coach and consultant. He enjoys helping individuals, teams, coaches, and parents with developmental strategies to optimize their performance when under pressure. Kojo's passion is to help athletes and performers unlock their potential.
---
Marisa Gonzales

Administrative Assistant
Marisa graduated from California State University, Channel Islands, with a Bachelor of Arts in Psychology and a Minor in Sociology. She runs the marketing section while working behind the scenes as an administrative assistant for OC Sport Psychology. She is a psychology graduate and is mindful of the importance of establishing a realistic balance between emotional and mental wellness.
As a multi-sport athlete growing up, Marisa participated in various sports such as basketball, cross-country, track and field and soccer. Her 15-year athletic career has been devoted to basketball as she received extensive performance training from specialized co-ed teams. She has gained various athletic honors, including selection to the All-League First Team and recognition as one of the Inland Empire's Best Players to Watch in 2019.
Although she received multiple offers to play at the JUCO level, she chose to focus her attention on pursuing a profession in sports psychology. As a recent competitor, she can relate to student-athletes' battles with performance anxiety and mental blocks brought on by long hours of demanding training and competitions. Marisa enjoys being a liaison between our clients and sport psychology experts while supporting the overall client journey here at OC Sport Psychology.
---
Darlene Sparks
Administrator
Darlene has a Bachelor of Science in Business Administration and an ABA Paralegal Certificate. She works as an office administrator at OC Sport Psychology and assists with day-to-day operations as well as the overall administrative side of the client journey.
Darlene has more than 30 years of coaching experience in US Figure Skating. She understands that athletes require more than just physical ability and technical training to reach their full potential in sports. She joined our team to raise awareness about the necessity of developing mental performance skills in order to excel in all sports.
In 1988, she coached at the Winter Olympics in Calgary, Canada, as the official coach for Mexico's first Olympic figure skater. In addition, Darlene has experienced 2 Winter Olympics as part of the support team on the athletes' Olympic journey. She has two college-educated sons who wrestled and played football in high school. Her son's serious back injury in Olympic weightlifting taught her the value and need of psychology in injury recovery. She also understands, through her many years of coaching and supporting elite athletes, the psychological demands and pressures that they experience before, during, and after competitions.
---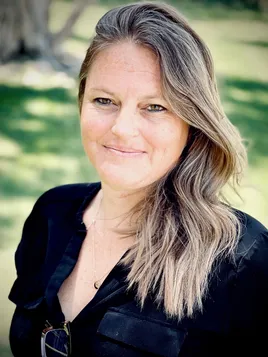 Melissa Brown
Director of Operations
Melissa brings over 25 years of administrative experience to OC Sport Psychology. She provides a high level of expertise and service to our clients, which she combines with a lifelong love of sports. Growing up as a multiple high-level athlete (platform diving, which resulted in UCLA interest), she understands the complexities and rigors of training and the effects they have on body, mind, and soul. In addition, her experience as a Surgical Technologist and Office Manager for a pediatric group has provided her with valuable hands-on training.
She has three sons, two of whom have excelled in athletics. Her oldest son, a Southpaw, pitched for his varsity high school baseball team and graduated from the University of Utah. Her middle son received several scholarship offers to play lacrosse and ultimately chose a private university in the Midwest. She understands the value of parental support and how it plays a significant role for elite athletes. Melissa works behind the scenes to create a welcoming environment for all, in addition to overseeing the day-to-day operations of OC Sport Psychology.
---
Ben Strack Ph.D., CMPC | Lic # 24425
Clinical and Sport Psychologist, Certified Mental Performance Consultant
Dr. Ben Strack, Founder of OC Sport Psychology, is a licensed psychologist, sport psychologist, certified mental performance consultant (CMPC) and Board Certified in Biofeedback (BCB-BCIA) Dr. Strack has consulted with professional athletes across multiple sports: MiLB/MLB, NHL, NBA, PGA, MLS/USL, Olympic, and Olympic aspiring athletes (Women's Indoor Volleyball, Swimming, Speed Skating, Fencing, Sprint Kayaking, Track, and Field)
Dr. Strack serves as Assistant Clinical Professor, University California, Riverside School of Medicine. He is the team sport psychologist and EAP Director for the Oakland Athletics and team sport psychologist for OC Soccer Club (USL). He is an author/editor of the sport psychology book " Applications of biofeedback and neurofeedback in sport psychology " (2011).
Ben is a former Division I college baseball player and founding partner of Proball Inc., a private baseball academy. During the 1999 and 2000 MLB seasons, he was the batting practice pitcher for the Los Angeles Angels of Anaheim. From 1999 to 2004, he was hand-picked to pitch in the MLB Players' Association and ESPN's Big League Challenge Home Run Contests where he was the personal pitcher for Barry Bonds, Alex Rodriguez, Raphael Palmeiro, Jose Canseco, Shawn Green, Magglio Ordonez, Andruw Jones, and Troy Glaus. Dr. Strack is a United States Olympic and Paraolympic Sport Psychology Registry member, 2017 President of the Orange County Psychological Association, and a co-chairperson for the Optimal Performance/Functioning division of the Association of Applied Psychophysiology and Biofeedback. He is also an active member of the American Psychological Association (APA), American Baseball Coaches Association, and the Association for Applied Sport Psychology (AASP).